Pyramidal Orchid (Anacamptis)
The Pyramidal Orchid is native to Western, Central and Southern Europe but is absent in Eastern Europe. Mainly you can find the Pyramidal Orchid in warm and calcareous meadows. According to several bibliographical references this species is propagating at the moment. During the last years I also observed a clear propagation of this species at several locations.
According to new molecular biological analyses the Pyramidal Orchid should be evolutionarily related to some species of the genus Orchis so that these species are regrouped into the genus Anacamptis.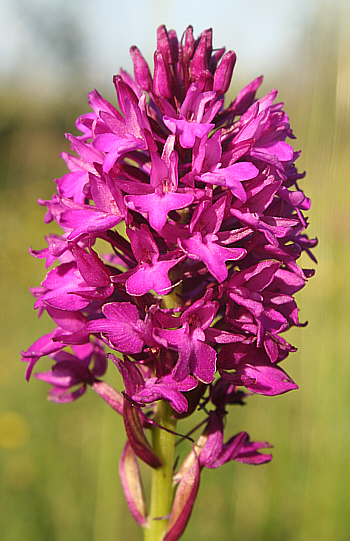 20.06.2007, District Heidenheim, Germany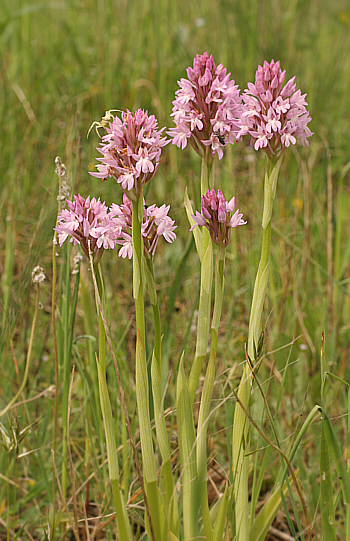 18.04.2009, Ittiri, Sardinia